Webcast: From Optimization to Resilience: Global Supply Chains after Covid-19
How will governments and companies organize their future supply chains? A talk with Agatha Kratz of Rhodium Group and Mark Dittli of The Market: Tuesday, July 14th at 12pm Zurich time.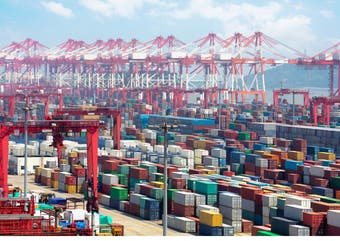 One of the most transforming effects on the world economy for the past 30 years has been the creation of finely tuned supply chains. In a highly efficient manner, components often cross borders several times before they are assembled and sold to the end customer. «Designed in California, Assembled in China» has become the norm in today's world. Supply chains were ever more optimized, while companies were able to cut their warehousing costs and free up «dead» capital.
Then Sars-CoV-2 hit. Manufacturing processes around the world ground to a standstill, because they were reliant on parts from Hubei Province in China, or from Lombardy in Northern Italy, or from the Alsace region in France. Western governments realized in shock that they lacked production capabilities for protective hospital equipment and that most of the base materials for the production of pharmaceuticals were sourced from China. Optimized supply chains turned out to be highly vulnerable to an exogenous shock like the Covid-19 pandemic.
Supply chains of the future will have to change. But how? Will there be a re-shoring, a burst of deglobalization and re-nationalization of production? Or will companies choose a strategy of redundant supply chains on different continents?
To answer these and other questions, join the webcast with Agatha Kratz, Associate Director at Rhodium Group, in conversation with Mark Dittli, Editor of The Market.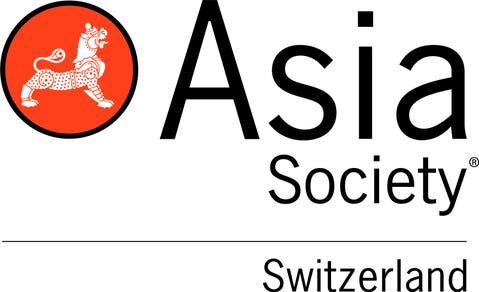 Date: Tuesday, July 14th, 2020
Time: 12:00 to 12:45pm Zurich time
This webcast will take place on the conference platform Zoom and is co-hosted by Asia Society Switzerland. It is open to the public. You can register here.
Speaker: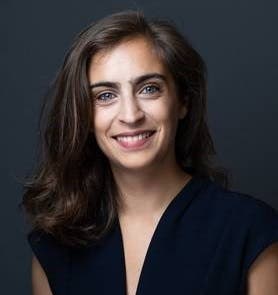 Agatha Kratz is an Associate Director at Rhodium Group. Agatha coordinates Rhodium Group's European activities and leads research on European Union-China relations and China's commercial diplomacy. She contributes to Rhodium work on China's global investment, industrial policy and technology aspirations. Agatha is a non-resident Adjunct Fellow of the Reconnecting Asia Project at the Center for Strategic and International Studies under the Simon Chair in Political Economy. She holds a Ph.D. from King's College London, on China's railway diplomacy. Her previous positions included Associate Policy Fellow at the European Council on Foreign Relations and Editor-in-Chief of its quarterly journal China Analysis, Assistant Editor for China Economic Quarterly, and Junior Fellow at Asia Centre in Paris. Agatha has a Bachelor's degree in Political Science and a Masters in Finance from SciencesPo Paris, as well as a Masters in Public Administration from the London School of Economics and Columbia University School of International and Public Affairs.